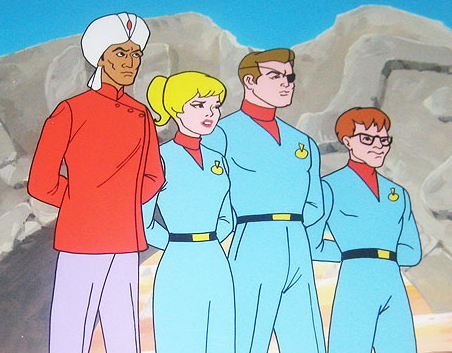 Fantastic Voyage

Premiered on ABC (September 14, 1968)

---

Inspired by the 1966 movie of the same name, This animated show features the team called CMDF, being minaturized down to an infinate size .

---

Voices:
Commander Jonathan Kidd / Professor Carter - Ted Knight
Busby Birdwell - Marvin Miller
Erica Stone - Jane Webb
---

Fantastic Voyage episodes

1967

Gathering of the Team
The Menace from Space
The Magic Crystal of Kabal
The Atomic Invaders
The Master Spy
The Mind of the Master
Gone Today, Here Tomorrow
The Day the Food Disappeared
Revenge of the Spy
The Hobby Horse
The Spy Satellite
First Men in the Moon

---

---

back to my Hanna Barbera page
back to my home page
email me at: ronn@wingnuttoons.com
---

All Characters & images are © and ™ of their respective companies and are used for entertainment and historical purposes only.
Corporate trademarks are used on this and other of my pages are a part of their own company history.
To the best of my knowledge, these companies owned the rights to the trademark character at the time the collectible was issued.
They do not represent Wingnut Productions in any way, shape or form.
They are all scans, snapshots and digital photos from the original collectible that are in my personal collection.
Please email me before you decide to steal any of these pictures. They took a long time to scan.

---